| | |
| --- | --- |
| Crafting Memorable Experiences | |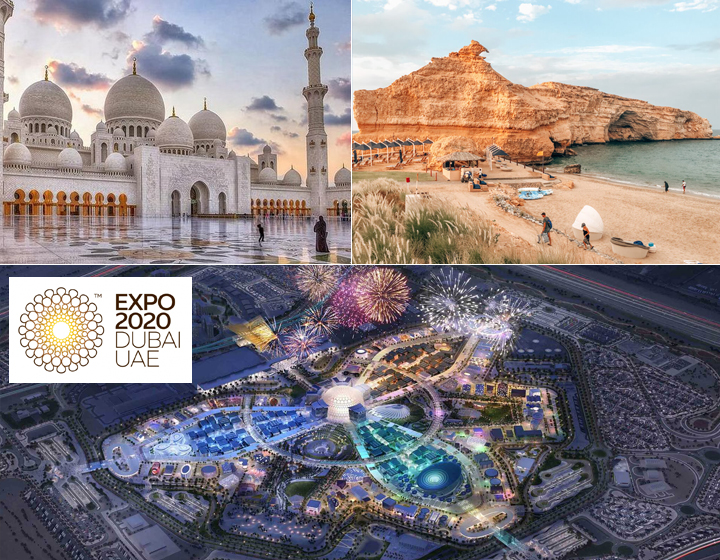 Update on Travel to Dubai, Abu Dhabi & Oman
Dubai, Abu Dhabi & Oman are open for fully vaccinated travellers.
Dubai: With effect from 30th August, Dubai has opened its borders to tourists "from all countries" who have received both doses of a Covid-19 vaccine approved by the World Health Organisation (WHO). Passengers arriving into Dubai from India are required to take THREE RT-PCR tests – one issued within 48 hours of the flight, the 2nd within six hours of the flight and the third on arrival at Dubai International Airport.
Abu Dhabi: With effect from 5th Sep 2021, guests will be able to travel to Abu Dhabi without having to quarantine if they're fully vaccinated against COVID-19. RT-PCR tests will be taken on arrival, day four and day eight.
Oman: Oman allows entry of fully vaccinated Indian travelers. They are exempted from quarantine once they present the vaccination certificate and a negative COVID-19 PCR test report.
Update on flights To Dubai, Abu Dhabi & Oman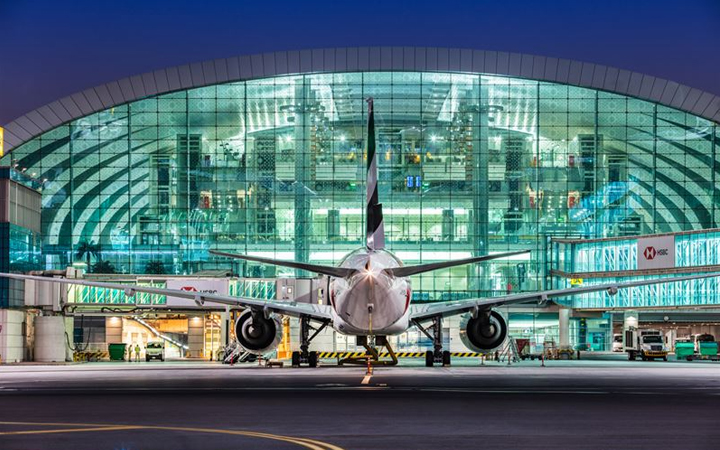 Emirates is flying from Ahmedabad, Bengaluru, Chennai, Hyderabad, Kochi, Kolkata, Mumbai, New Delhi & Thiruvananthapuram. Current Offer: Book tickets by 3rd October 2021 and get up to 20% off on flights for travel between 10 January 2022 and 31 March 2022
Air India connects Amritsar, Bengaluru, Chennai, New Delhi, Kochi, Mumbai, Goa, Jaipur and Indore with Dubai
Indigo operates daily non-stop flights between Dubai and Bengaluru, Delhi, Hyderabad, Mumbai, Mangalore, Thiruvananthapuram, Chennai, Chandigarh, Kochi, Kozhikode and Amritsar.
Spice Jet is operating scheduled flights between Dubai and 7 Indian cities – Ahmedabad, Amritsar, Delhi, Mangalore, Cochin, Kozhikode & Mumbai
With Fly Dubai, fly to Dubai from Ahmedabad, Bengaluru, Chennai, Delhi, Hyderabad, Kochi, Kolkata, Kozhikode, Lucknow, Mumbai & Thiruvananthapuram and get a Complimentary 1 day Ticket to Expo 2020
Etihad Airways is operating from 8 Indian gateways namely Ahmedabad, Bengaluru, Chennai, Hyderabad, Kochi, Mumbai, New Delhi & Thiruvananthapuram.
IndiGo now provides direct connectivity between Abu Dhabi and Kochi & Kozhikode along with seamless connections to several other cities in India.
Oman Air is flying from Delhi, mumbai, Kochi, Hyderabad, Chennai, Bengaluru and Thiruvananthapuram.
Dazzling Dubai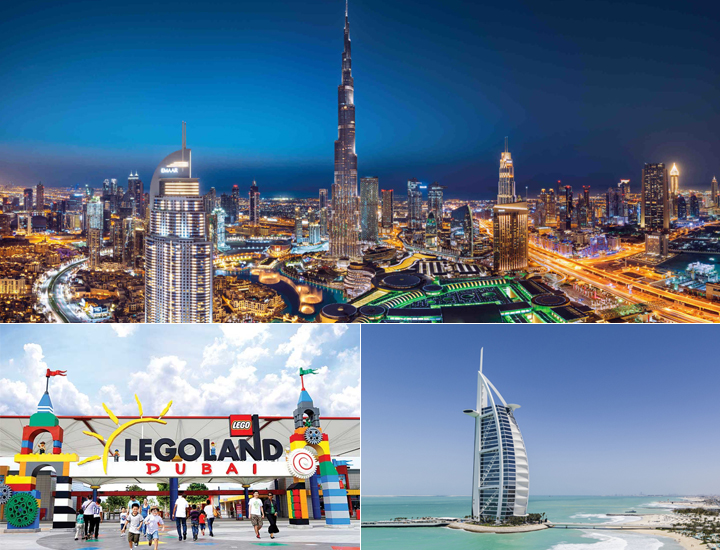 From golden sands to bustling marketplaces, vibrant nightlife and culinary delights, Dubai has it all! The mixture of international influences and a strong local heritage has created a fascinating blend of new and old. Dubai boasts of cultural diversity, amazing architecture, and many unique experiences. Its world-famous attractions lure in tourists from all around the world.
EXPO 2020 Dubai Package:
All roads lead to Dubai this winter with the city hosting the Expo 2020 from 1st Oct '21 till 31st Mar '22. The theme of Dubai Expo 2020 is "Connecting Minds, Creating the Future". Whether you are looking for business opportunities, or you want to channel your creativity, unleash your inner techie or dive into a world of flavours, the Dubai Expo 2020 will mesmerize you.
Enjoy 6 days staying at a 4* Downtown Dubai Hotel with breakfast, transfers, city tour, one day visit to EXPO 2020, desert safari & dhow cruise with dinner. The package starts from US$ 715 per person on twin sharing basis.
Best of Dubai:
Dubai is well known for its ultramodern architecture, luxury shopping and a lively nightlife scene. Burj Khalifa, an 830m-tall tower, dominates the skyscraper-filled skyline of Dubai. Our 5 days Dubai package includes accommodation in 4* Hotel, daily breakfast and airport transfers, Desert Safari with BBQ Dinner, Marina Dhow Cruise with Dinner, half day Dubai City Tour, visit to At The Top - Burj Khalifa (Non-Prime Hours) followed by Dubai Mall Aquarium & Underwater Zoo. Starting from USD 630 per person on twin sharing basis.
Dubai Parks:
Explore the Hollywood themed MOTIONGATE™ Dubai, with blockbuster-inspired rides and attractions. Immerse in the incredible world of BOLLYWOOD Parks™ Dubai, the world's first theme park based on the legendary Indian film studios. Children can have non-stop interactive fun at LEGOLAND® Dubai & Splash their way through a full day at LEGOLAND® Water Park.
This Dubai Parks holiday include 5 nights stay with breakfast in a 4* hotel, airport transfers, Dubai City Tour, access to the 4 Parks, visit to At the Top – Burj Khalifa, Desert Safari and Dhow Cruise with dinners. Starting from USD 660 per person on twin sharing basis.
Fascinating Abu Dhabi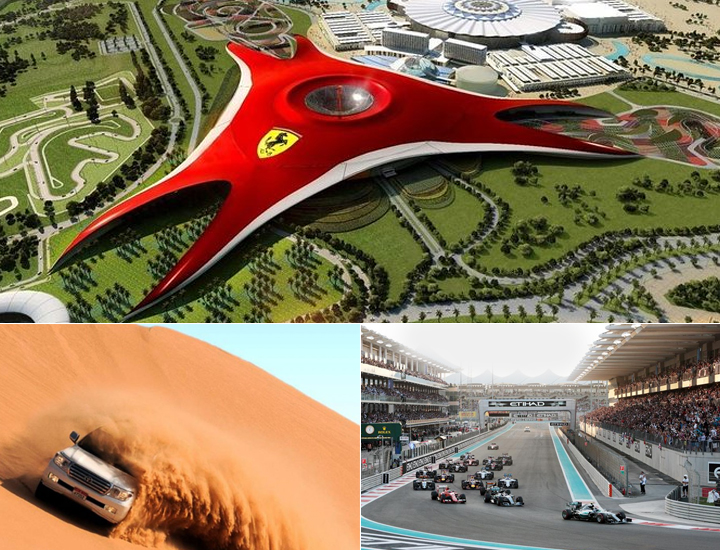 Abu Dhabi welcomes you with lush greenery, wonderful skyscrapers and very well-constructed roads. Tracing its glorious history back to around 3000 B.C., Abu Dhabi maintains a more distinctly Arabian atmosphere. Do not miss the chance to get on the boats or sunset cruises in Abu Dhabi. Constructed in a blend of old and modern Islamic architecture, this place has historic landmarks that you definitely wouldn't want to miss.
The 2021 Abu Dhabi Grand Prix will take place over 55 laps of the 5.554-kilometre Yas Marina Circuit on Yas Island on Sunday, December 13. The Abu Dhabi GP will see 4 days of exhilarating on-track and off-track action, plus a line-up of the world's biggest stars at the Yasalam After-Race Concerts take place from 9 - 12 December 2021.
Ultimate Family Break in Abu Dhabi:
Enjoy the Emirate city of Abu Dhabi & Yas Island for 6 nights. Your holiday Includes 2 nights' accommodation in a 4* hotel with breakfast in Abu Dhabi, 4 nights' accommodation in 4* hotel with breakfast on Yas Island, airport transfers and inter hotel transfers, half day city tour of Abu Dhabi, entry tickets to Louvre Museum, visit Ferrari World, Yas Water World & Warner Bros. World™ on the YAS Island. Starting from US$ 885 per person on twin sharing basis.
Abu Dhabi Grand Prix 2021:
Witness the adrenaline rush of Formula 1 during the worlds' only twilight race at the Yas Marina Circuit. Your holiday includes 3 nights' accommodation in a 4* hotel including breakfast, 2 day general admission to Abu Dhabi Hill F1 tickets, access to the After -Race concert. Starting from US$ 1500 per person on twin sharing basis
Oman Getaway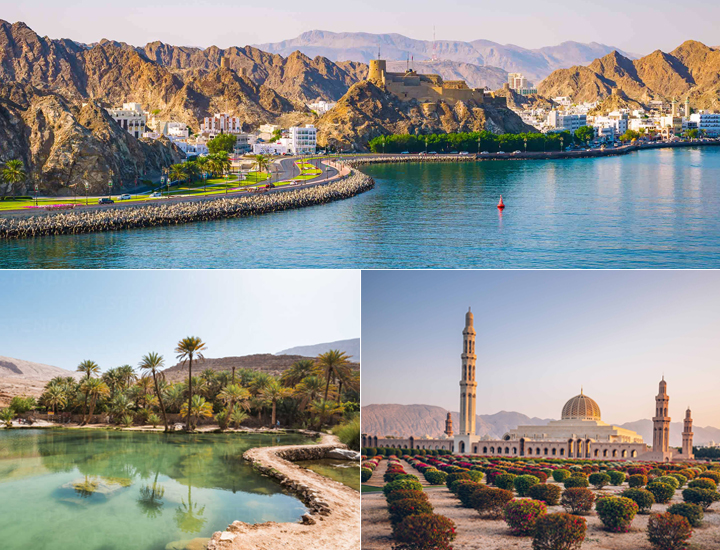 Oman is a fascinating country with a rich history and strong culture and offers travellers myriad of experiences - from busy souks, venerable forts, glitzy rolling deserts, bustling Muscat and more. Oman has a beautiful 1700 kms long coastline with a pristine sea where you can enjoy a plethora of sea-based activities like dolphin watching, scuba diving and snorkelling and on the other hand, you can also experience the great desert outdoors.
Explore Oman over 5 days including visits to the Grand mosque, Nakhal-Wadi Bani Awf, Jebel Shams, Jabal Akhdar, Birkat Al Mouz, Jibreen Castle & Nizwa. Starting from US$ 995 per person on twin sharing basis.
Cruises from Dubai & Abu Dhabi

Winter is the best time to explore the Middle East. From the glitzy urban paradise of Dubai and the understated luxury of Abu Dhabi to the Sultanate of Oman, one of the oldest civilizations on the Arabian Peninsula with towering mountains, wadis, deserts and historic forts, the Middle East will enchant and captivate you. And the best way to explore this region is from the comfort of a cruise ship.
Costa Firenze:
Cruise in Italian Style on Costa Firenze, the newest ship to join the Costa fleet. Experience the Italian Renaissance viewed from a different perspective - the sea. It will be sailing in the Middle East from Jan to Mar 2022 from Dubai to Doha, Abu Dhabi and Muscat. The 7-night cruises include 2 overnight stays in Dubai where you can experience the best the city has to offer including Expo 2020 and even DSF 2022 in January. From US$ 287 per person for 7 nights cruise.

---
MSC Virtuosa:
Get ready for an extraordinary experience onboard the brand new MSC Virtuosa, the second ship in MSC Cruises' Meraviglia Plus Class of ships. MSC Virtuosa will be sailing in the Middle East from Dubai starting November '21 onwards till March '22. You can combine a visit to the much-awaited Expo 2020 with a 6 nights cruise to Qatar, Bahrain and Saudi Arabia. Get onboard for the ultimate holiday experience in the Middle East! From US$ 649 per person for 7 nights cruise.

Call 020-66442929 or mail us at

[email protected]

to book your holiday to the Middle East this winter